This menu displays simple reminders of the main configuration options in your Gantt.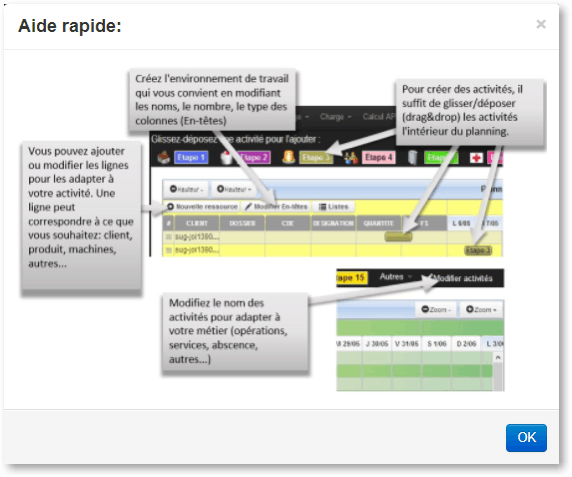 Contacting Customer Support
Logging out of my session
Your data are saved in the data base in real time.Logging out or losing your connection will not engender any loss of the most recent data entered.
All PLANILOG data bases are backed up every two hours.