Printing allows a visual export of a selected horizon according to 5 views (see Chapter "Functional menus / Views")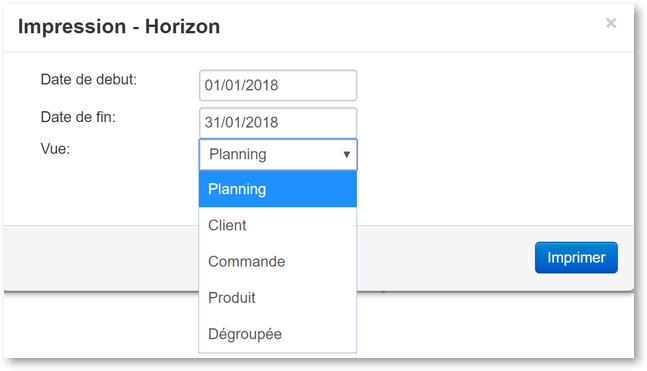 The "Print" button generates the final PDF.
It is recommended to limit the printing horizon. A horizon that is too large will become unreadable in final restitution (PDF).

The "Server printing" box is not useful, except in the case of a dedicated print server.